📖
4
mins read
Let's take a moment to reflect on all of the things Google accomplished by looking at a few highlights from 2019.
Businesses get the "assist" 
Working in the cloud opens up opportunities to improve productivity and collaboration in the workplace. This is why companies like PriceWaterhouseCoopers (PWC), ATB Financial and Chrysler Fiat are using Google Workspace to transform what work looks like for their business—people are collaborating in documents at the same time and communicating in flexible ways to suit their work styles, whether over email, chat, or face-to-face in video conferencing. This fundamentally improves productivity.
Perhaps the (not-so) hidden gem of cloud collaboration is that it also makes using artificial intelligence possible. This year, Google announced even more helpful AI-powered features in Google Workspace, including new features in Google Docs to help people write high-quality documents, fast. Google also expanded integrations with the Google Assistant to help you get work done while on the go. Learn more.
Making sure your Voice is heard
Good communication is critical to driving any business' bottom line. This is precisely why this year Google welcomed Voice to Google Workspace to complement their other communication tools, like Gmail, Hangouts Meet and Hangouts Chat.
With Voice for Google Workspace, you can set up telephony for your business in
11 countries
. Voice works from anywhere on any device and utilizes Google's built-in AI to help you transcribe voicemails and block pesky robo spam calls (or even use text-to-speech technology to automatically create call menus in up to 11 languages). If you're new to Voice, 
check out this post
to learn how to get started.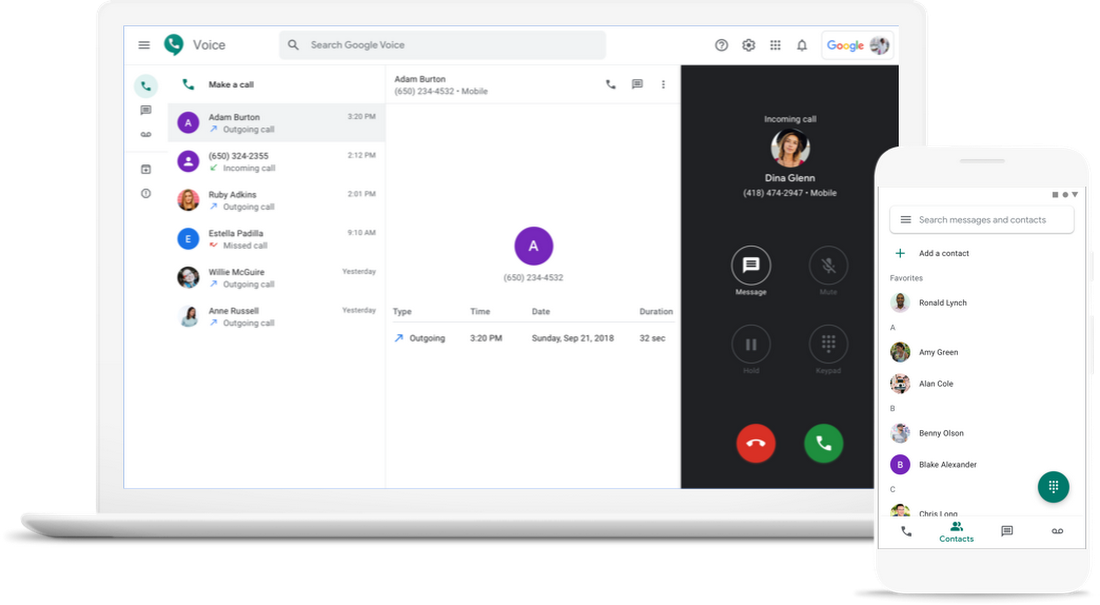 Simplifying security for businesses
Google is committed to bringing businesses tools that provide transparency and can help them confidently and simply secure their data in Google Workspace (This includes taking measures to improve the security of third-party apps that access Google Workspace data, too.). Hence, Google introduced a few security tools to businesses this year:
Protecting high-risk users from attacks: Google's Advanced Protection Program (APP) is especially designed for users at risk of targeted attacks, like journalists, activists, business leaders, and political campaign teams. This year, Google made these protections available to all Google Workspace users for enrollment. APP for the enterprise enforces a specific set of policies such as security key enforcement, blocking access to untrusted apps and enhanced scanning for email threats. In addition, to provide stronger protection against zero day threats, Google also introduced the security sandbox for Gmail.
New endpoint management and intelligent access controls for admins: Securing devices is one of the best ways for businesses to help keep data safe. This is why Google automatically enabled fundamental desktop management for your desktop devices that access Google Workspace. This means employees don't have to install agents or profiles on Mac, Windows, Chrome or Linux devices. Alongside context-aware access—which allows you to dynamically control access to Google Workspace apps based on a user's identity and the context of their request, like device security status, IP address, etc.— Google now provides a strong set of intelligent enforcement controls for devices accessing Google Workspace.
Helping admins work collaboratively to solve security issues: The Google Workspace security center already helps you protect your organization with security analytics and best practice recommendations from Google. New, admins can now create automated rules to remediate issues or send notifications to the alert center, making it possible for teams of admins and analysts to collaborate on security investigations to manage threats.
Making our processes more transparent: Google works hard to earn and maintain trust with its customers. Access Transparency supports this commitment to customer trust by giving you fine-grained logs of actions taken by Google staff and the reason for each access, including references to specific support tickets where relevant.

More integrations to make work flow
The most impactful work that happens in business is usually a result of people coming together —both internally and externally—to work towards a common goal. Because of this, it's imperative that people have tools that integrate well with each other and that enable access to the critical data and information needed to drive decisions. Here's a snapshot of some of the integrations Google added this year to make their Google Workspace tools even more flexible for businesses.
Enhanced Salesforce integration: Google first introduced the Salesforce Data Connector last year. Based on top user requests, Google made some improvements this year, including the ability to schedule data refreshes and to allow for more than 2,000 rows of data.
Dynamic mail in Gmail:  With dynamic mail, you can easily take action directly from within an email message without ever having to leave your inbox—things like RSVPing to an event, filling out a questionnaire or browsing a catalog.
This feature is actually what allows you to comment on Google Docs files directly within email (instead of flipping to the app to reply to comment threads). There are a host of ways that businesses, and developers, can use this feature to make email more interactive in their organizations.
Designed with you in mind
Finally, Google's engineer and design teams worked hard this year to make sure that Google apps continue to work for everyone, from anywhere, including new design features to help you stay productive longer. Google introduced "Dark mode" in several apps like Calendar, Voice, Keep and Tasks to help increase battery life, and spruced up some of the mobile designs in tools like Gmail and Drive and your favorite collaboration tools.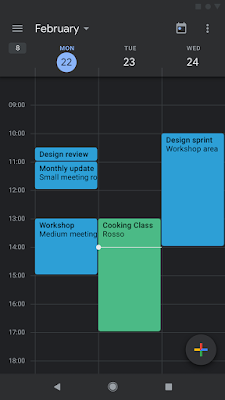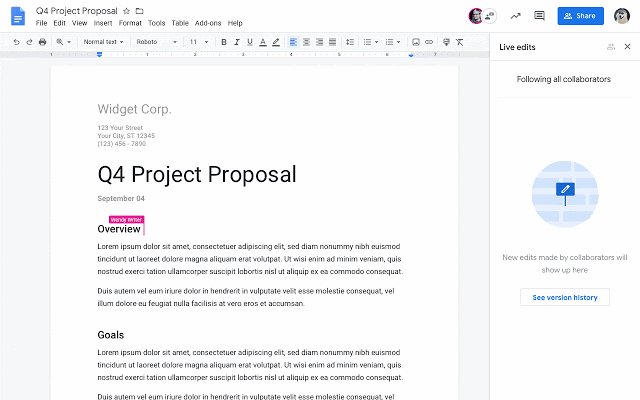 At the end of the day, people are what drive successful businesses—the real humans behind the scenes. The less time that folks spend focusing on technology, the more time they can lend to solving tough, hairy challenges that affect the bottom line (i.e. the actual work).
Thanks for sharing and spreading the word!